Published: 20/1/2021
Company news
Human Care Group Announces Acquisition of Kenmak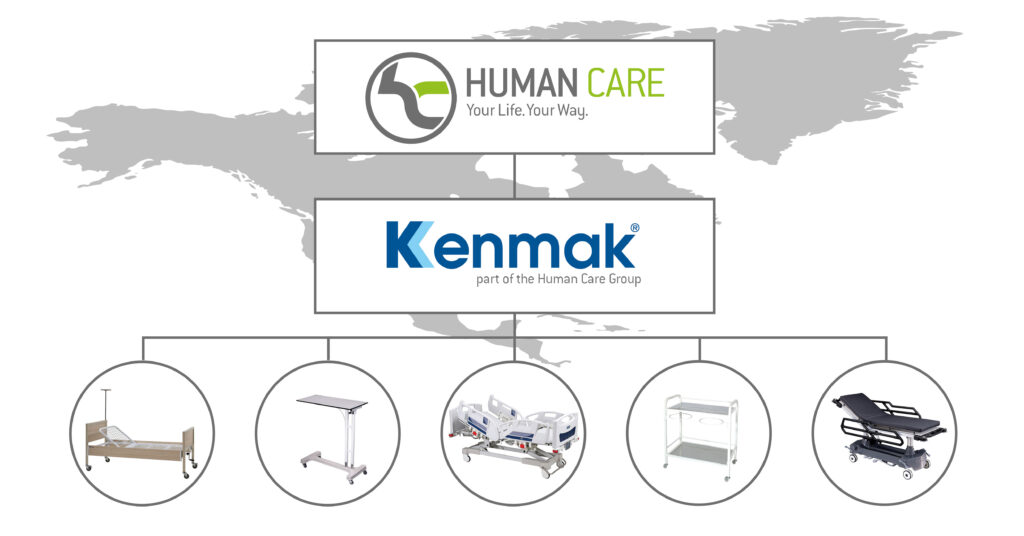 A geographical expansion and enhancement of the hospital bed portfolio.
The investment is consistent with Human Care Group's long-term M&A strategy. It gives the company access to new products, access to more markets for its existing product portfolio, and in-house production.
"This is a milestone in the company history and represents a unique opportunity for Human Care Group to grow its business," said Stefan Hedelius, CEO of Human Care. "The products of Kenmak have high quality and are certified according to ISO 13485, ISO 9001, and ISO 14001. We feel comfortable that our existing customer base, used to a high-end portfolio, will appreciate the new range of products we can offer them. During the COVID-19 pandemic, we have been able to deliver products without interruptions. We see it as strategically wise to be in control of more production in the future, not only for keeping our delivery promises but also to ensure quality and competitive pricing", he continues.