Our range of premium beds – featuring all state-of-the-art functions expected in today's leading healthcare equipment – reduces patient´s risk of bed fall injuries to an unprecedented low. See our product range here.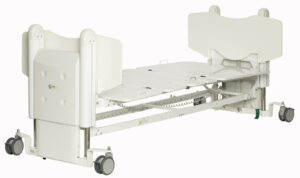 The FloorLine-i is a sound purchase for both hospitals and long-term care facilities. It features standard bed positions such as Trendelenburg and cardiac chair position.
FloorLine-i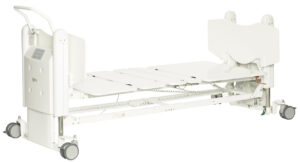 With its extensive range of features such as Trendelenburg, ­cardiac chair position and, electronic CPR function, this bed offers our highest level of care. Its minimum height from the floor is just 10 cm (3.9").
FloorLine-i Plus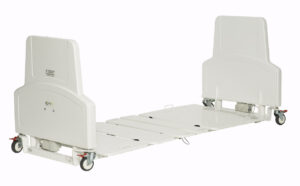 The FloorLine LTC with its home environment design is the optimal choice for long-term care facilities. Its ­one-piece design makes it easy to fold and store away efficiently.
FloorLine LTC
Back to Healthcare Beds
Back to all products