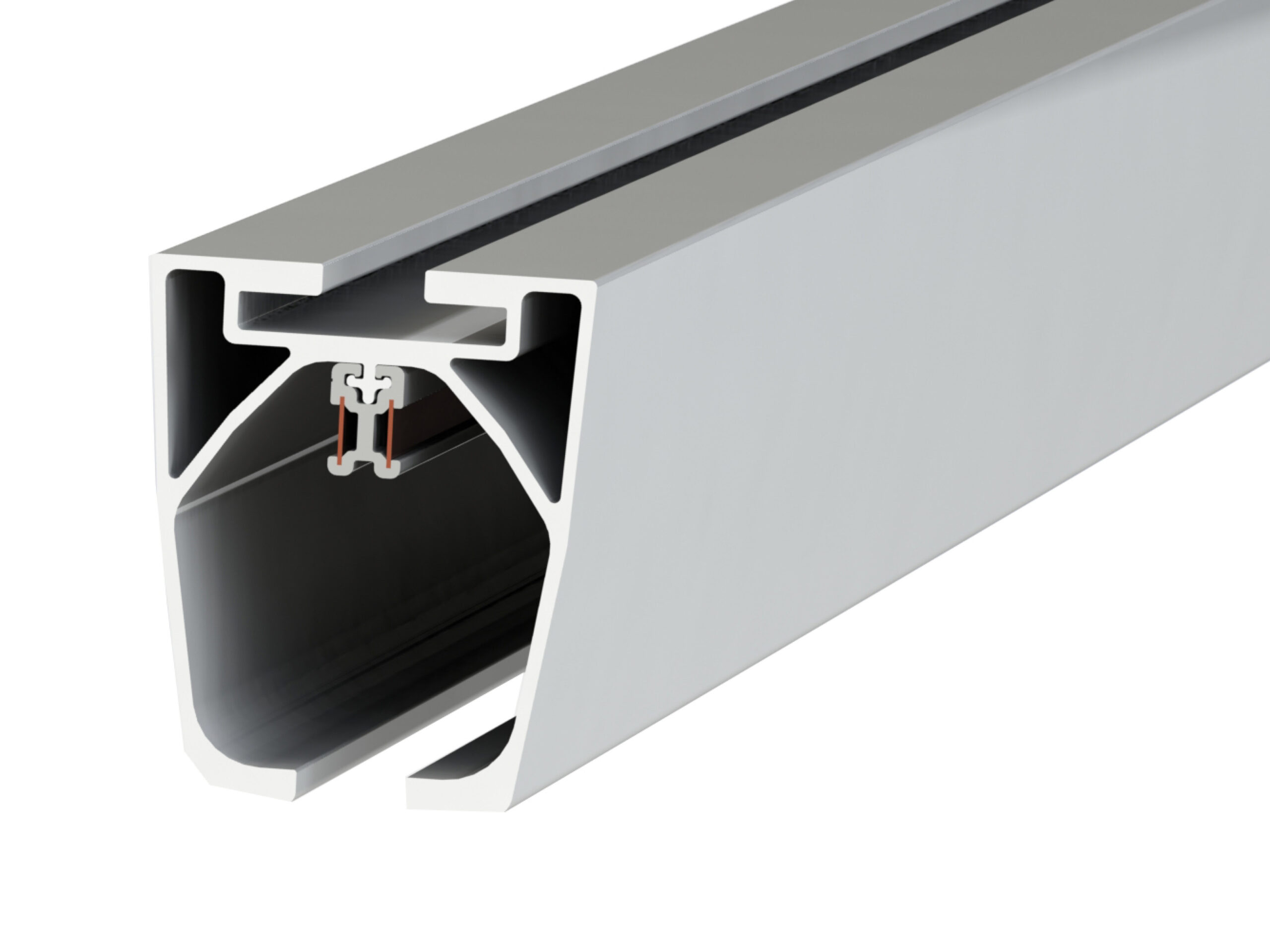 Rail Options
Lightweight
Fast and flexible installation
Unlimited installation possibilities
Human Care offers a full range of rail systems for all possible situations. The rail system can be easily adapted to the patient's needs and safely installed regardless of the room's layout and the building´s structure. Both single rail system and traverse systems can be created. A traverse system consists of two primary rails which carry a perpendicularly mounted secondary rail and provide the ability to move the patient in both the X and Y directions over an entire surface.
All rail profiles are made of extruded aluminum and are available in various standard lengths.  Our straight rails are available in three profile types (P87, P120, and P180) and our curved rails in three different angles.
All profiles are designed to offer fast and flexible installation with Human Care's full portfolio of installation accessories. Contact us to get more information for your specific project.
Product Specification has not been addeded for this product!